Welcome to the second segment of July's Camp NaNo-inspired interviews!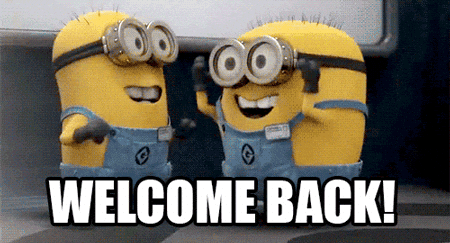 This time, we have the lovely @KellyGe joining us from Wattpad.
So, without further ado, let's welcome Kelly with a big round of applause!
☾
For readers out there who may not know you, would you please introduce yourself briefly?
Heyo, I'm Kelly! Full-time student and part-time wannabe writer on Wattpad with an affinity for young adult and romance fiction, punny dialogue, and cheeky male protagonists!
What inspired you to start writing?
Probably being an avid reader and library-goer – all of the stories I read inspired me to create something unique of my own in grade school! That and having an overactive imagination (I pretty much live through my stories) and having a sibling who writes too.
During your writing journey, did you ever feel like giving up, and what did you do to do overcome those moments?
Not going to lie, I could really ramble on this one because I'm sort of feeling this right now. I've been feeling like giving up on a lot of things because of time constraints – there are so many things I'd like to write but I've never been one to juggle multiple projects because I can only put so much thought into individual ones and I can also feel school looming right around the corner.
As for a solution, I'm still trying to work it out but I'm starting off with focusing on finishing ongoing stories, creating a few new drafts to work on for whenever I feel like it, and scaling back on other projects (pausing or making them into short stories) to set more realistic expectations for myself. And I'll likely step back a little from online work later on this year to focus more on offline writing for a much needed break!
Just for fun, why don't you tell us about one of your current projects?
Lemon Drops & Candy Shops is currently my main project (or so I try to tell myself), though it originally started off as a side project after chatting with Lumi in the threads! It's about a pessimistic boy named Liam Wilkes who finds himself becoming more and more entwined in the life of a cheerful candy shop cashier named Hana Witschire – nothing is as it seems in Hart's Bay and with these two high school seniors. The dialogue format was a bit experimental and I honestly started off with no idea about the direction, but gradually, I've found that the story has taken a life of its own (thanks to the lovely Sunshine Squad support) and I've been really excited to explore the characters more in-depth! I also have more than a few spinoffs planned so I'm excited to work on those and share them!
Do you have any advice for new writers?
Ah, I'm really always still flattered when people ask for advice haha. I'd say the top few things to remember would be:
– Try to think about what you like to read and what you know when brainstorming a plot because those two things will help you with planning, writing, and staying passionate about your work!
– It's also important to remember that your story should be unique – think outside the box and find things that inspire you!
– Since writing can be quite personal, it's quite hard to accept criticism – I have a hard time myself. But it's important to listen to feedback and improve upon your story continuously.
– All said and done, remember that a certain part of writing is about fun and it really is a learning process so don't be afraid of mistakes. I've seen too many people with unrealistic expectations about how much and what they want to write about and think that they're able to produce a best-selling novel in a week. Stay humble and write from the heart.
Anything else you'd like to add?

If you're on Wattpad, feel free to drop by my profile @KellyGe and inbox to chat! I'm always up for making new friends and helping out other writers, and I'm currently running a huge contest for July (over on Hidden Ge-ms) with tons of awesome judges and prizes!
Thank you so much for your time! 🙂
☾
If you'd like to read more from Kelly, you can find her on Wattpad at @KellyGe
See you all next week for the next interview! 😀